andybell
established user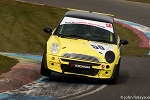 Joined: 16 May 2013
Posts: 1255



right added the mass of files from AK and with luck got em all right. Any mistakes let me know and I shortened URLs to FILE and VID for any known videos.

Looking a bit better now Any comments let me know and if useful AK could you perhaps sticky it?
_________________
http://www.youtube.com/user/andybalcairn/ to see how bad I drive!!!